The grandaddy of them all, it sure is too. The elements are all there and a lot of that has to do with this becoming the very first time in history where there is going to be two semifinal hosted sites and that the once day-dreamed playoff system will finally awaken to become a reality.
The game itself has everything you would ever want in a high stakes scenario, with two national powerhouses that that even the most casual of sports viewers are going to know who these beast are. Oregon and Florida State will tear it up when the high flying, offense point factory Ducks take on the will-it-to-win defending champion Seminoles equaling to a battle-fest extravaganza.
Two Star Teams Looking for Supremacy
Florida State features Heisman trophy winner, Jameis Winston against Oregon's heisman trophy hopeful Marcus Mariota, who is posed as the front-runner for the coveted trophy.
Together, these two teams compiled a record of 25-1 during the regular season, with the Seminoles remaining undefeated for the last two years. Oregon for the most part, pulverizes every team they take on (averaging a 26 point gap between them and the opponents in each win this year), while Florida State continue to show a grit and fortitude in each of their wins. To underestimate the Seminoles is nothing short of a death wish, the Ducks have to bring it and bring it big.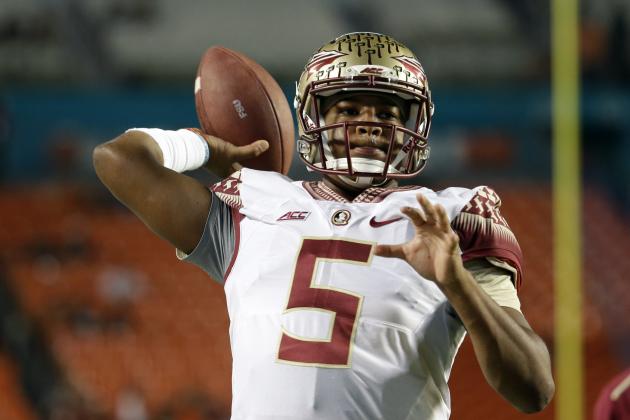 When it comes down to it and as tight as these two teams can be, can Florida State's offense execute against and Oregon defense that has shown weakness and struggle throughout the season. The Ducks however, live off the turn over and they are no doubt good at forcing them. In the whole country, there has only been seven defenses that have forced teams to cough the ball up more than Oregon. Compare that with the fact that Florida State's offense was ranked at an eye-popping low 116th by way of dropping 27 turnovers on the year.
The Matchup You Gotta Love
This game will be great, we know that but it will, in the end, come down to a painful turnover on the part of Florida State. When you are up against such a potent offense that is operated on the arm of a heisman runaway, that just puts a little too much of a burden on an opposing defense and on an offense who will feel the pressure to score on every outing and for good reason too. Whatever the case, January 1st can't get here fast enough.